How to place an order?
Simply browse through the range of treatment options in this category and add your preferred option to the shopping cart. After completing your selection you will be directed to our simple to follow checkout process.
Consult with our pharmacist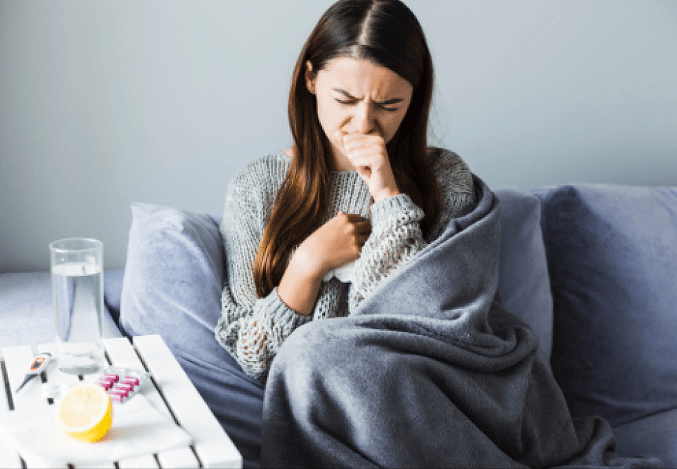 Information
Simply browse through the range of treatment options in this category and add your preferred option to the shopping cart. After completing your selection you will be directed to our simple to follow checkout process.
What is cough, cold and flu?
A cough is a response your body gives when something is irritating your throat. That irritation prompts the nerves to send a message to your brain. The brain then forwards the message to your chest muscles and abdomen, and as a result, the air is pushed out of your lungs to force the irritant stuck in your airways. Coughs are normal when they are occasional however constant coughing that may last weeks and if mucus is discoloured or bloody you are advised to consult your GP to identify the cause and treatment. Prolonged and constant coughing can be damaging to your lungs and respiratory tract, which may stimulate more coughing and loss of voice. Coughing can be exhausting and cause extreme restlessness and pain in the chest and throat.
The common cold is a viral infectious disease of the upper respiratory tract that initially affects your nose, throat, larynx and sinuses. It's usual for the symptoms to appear a couple of days after the virus has entered your body. The cause was first identified in 1952. It is the most common disease and affects people all over the world. Adults typically have 2 to 3 infections annually, whereas children may get affected 6 to 10 times in one year.
Flu is short for influenza virus, which is a viral infection that attacks your respiratory system- your nose, throat and lungs. Flu naturally resolves on its own, but sometimes the symptoms might be severe and deadly.
What causes cough, cold and flu?
A cough that lasts three weeks at most is considered acute, while a cough that's longer than eight weeks is deemed to be chronic.
Causes for acute cough:
• Inhaling an irritant
• Common cold
• Whooping cough
• Pneumonia
• Influenza
Causes for chronic cough
• Asthma
• Allergies
• Lung cancer
• Bronchitis
• Emphysema
• Coronavirus
• Tuberculosis
• Heart failure
• Chronic sinusitis
The common cold is most commonly caused by the rhinovirus, which is spread through the air during close or direct contact with an infected person or persons. It can also be transmitted through contaminated objects. The weather also plays a critical role in causing the common cold. Cold temperature-induced changes in the respiratory system, decreased immune response, and low humidity are considered to cause the common cold. The common cold is typically mild and self-limiting, with most symptoms generally improving in a week. In children, half of the cases go away within 10 days and 90 per cent within 15 days. Severe complications only occur in immunocompromised or older adults with underlying conditions.
Much like the common cold, the influenza virus travels through close contact to the air droplets of someone with the infection. They can either cough, sneeze or talk. You can either inhale the droplet and or get the disease from a contaminated object. Symptoms can appear even a couple of days after the contact. New strains of this virus occur regularly. New antibodies are formed to fight the new strains every time you are infected.
Risk factors for all these include psychological stress, not sleeping well, age, living or working conditions, chronic illnesses, weak immune system, obesity and pregnancy.
What are the common symptoms of cough, cold and flu?
Chronic cough has a number of symptoms, such as:
• A runny nose
• Post nasal drip
• Wheezing
• Hoarseness
• Sore throat
• Shortness of breath
• Frequent throat clearing
Symptoms of a cold include:
• Cough
• Runny nose
• Sneezing
• Nasal congestion
• Sore throat
• Muscle ache
• Loss of appetite
• Fatigue
• Headache
• Mild fever (in children)
• Discoloured mucus
Symptoms of flu include:
• Shortness of breath
• Chest pain
• Dizziness
• Seizures
• Weakness and muscle pain
• Pre-existing medical conditions worsening
• Dehydration
• Blue lips
People at a higher risk of catching the flu include; Children under the age of 6 and especially 6 months old babies, adults 65 and above, pregnant women, including those whom have just given birth, native Americans, people who are obese and have a considerable body mass, those generally with a weaker immune systems, residents of nursing homes and care facilities, people who have chronic underlying diseases such as asthma, diabetes and heart diseases.
If you or someone you know suffers from these symptoms, it is advised to consult your doctor and get a complete body check-up as it can be harmful to your body.
How to treat cough, cold and flu?
Cough:
Cough medicines are usually used to treat an acute cough that lasts about two weeks. It is not used to treat potential worrisome underlying conditions. It is essential to follow the dosage while using cough medications. These may have side effects and can prove fatal to children. You can follow the given measures to treat your cough besides the over-the-counter medications:
Drink fluids
Avoid smoking or secondhand smoke
Consume honey
Cough drops or hard candy
Moisture the air
Cold:
You can avoid catching a cold by regularly washing your hands and maintaining a safe distance from an infected person. Taking preventive measures can help reduce your chances of catching the cold. Drinking fluids, gargling with warm salt water and some herbal remedies can help treat the cold. Pain and fever medications like ibuprofen as well as paracetamol may help with the symptoms. Antihistamines may improve the symptoms for a day or two but not for long term conditions. Pseudoephedrine appears to be effective while treating adults. Chest vapour rub is exceptionally effective as well. Antibiotics and antiviral drugs are of negligible help as they are commonly prescribed just to fulfil people's expectations to include them.
Flu:
A flu vaccine can be taken to prevent the subsequent three to four new influenza virus strains that are expected every year. It is recommended to everyone over the age of six months. It can reduce your chances of getting the flu and lower the risk of an even severe condition. Taking the vaccine this year is especially important as the coronavirus is at its peak. Nasal sprays aren't recommended for pregnant women or children with asthma or wheezing. You can take the following preventive measures to reduce your chances of getting the flu:
Wash your hands
Avoid touching your face
Cover your coughs and sneezes
Clean surfaces
Avoid crowds
Medications like amantadine, oseltamivir and tamiflu can be used to treat the influenza virus. Rapivab, relenza and xofluza are also effective medicines, as well as paracetamol and ibuprofen to help treat pain and fever.
Can I buy cough, cold and flu treatment online?
Yes! You can quickly and discreetly buy cough, cold and flu treatment online through our website.
How long does it take to treat cough, cold and flu?
Cough typically takes about 7 to 9 days to clear up if it is acute; however, chronic cough may take a couple of weeks to be cleared up. Common cold in adults takes about a week or so to get treated, whereas it takes a little longer, 2 weeks, to recover in children. Flu symptoms are also resolved in one, at most, two weeks, but if the symptoms do not get better after two weeks, it is better to go visit a doctor.
Patient information leaflet
Always read your patient information leaflet before starting your treatment.
Authored by Jana Abelovska
Last reviewed 20 April 2021
How to order
Order your medication in a few clicks. Our process is easy, fast and secure.
Step 1
Quick Health Check
Fill out a questionnaire so our prescriber can assess if the treatment is suitable for you.
Step 2
Select a Treatment
Choose the medication you require from the range offered by our online pharmacy.
Step 3
Next Day Delivery
Add delivery details and complete payment process.
Discreet Packaging
We're proud to offer fast and discreet delivery for all our medicines & treatments. So you can get your order delivered quickly, and only you'll know what's inside.
no logos
no mention of pharmacy
no description of the contents
We respect that many of our products sre of a sensetive nature - this is why we take every step to keep your purchases private.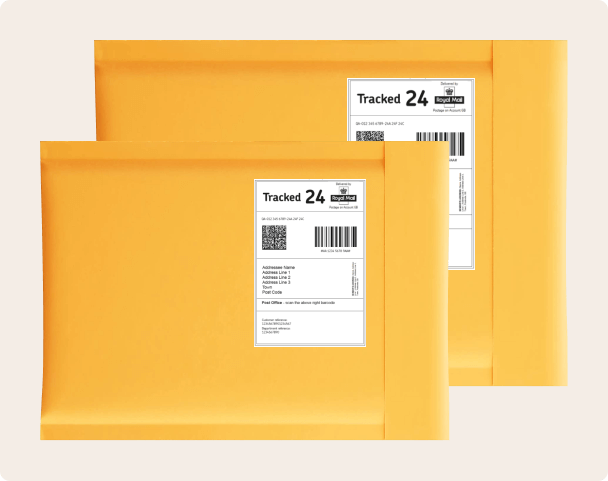 What do our customers say?