About Us
This website is operated by Varioline Health Ltd who are legally authorised and regulated to operate as an Internet pharmacy under the trading name Click Pharmacy.
Our history
2016
After experiencing long delays in getting a GP appointment even for a simple ailment a team of like-minded individuals consisting of tech experts and health care professionals thought to address this by launching a website which offers online consultation and prescription medications via next day delivery.
2017
After a lot of planning and hard work click pharmacy finally launched in 2017, with the sole aim to provide essential healthcare medicines in the most safest, convenient and quickest way possible.
2018
With a successful launch followed by record number of users, click pharmacy increased its range of treatment options and introduced a whole new range of over the counter medicines so that its users never have to visit a traditional high street pharmacy for their essential over the counter medicines and treatments.
2020
It was during the pandemic that click pharmacy came of age. With the health service and GPs not accessible during these testing times, click pharmacy sought to fill the gap and serviced record number of patients and help ease the burden faced by our health service.
2021
In 2021 Click Pharmacy was awarded a NHS contract allowing it to dispense NHS prescriptions through the EPS providing a quick and convenient way for our users to order their repeat prescriptions directly through our pharmacy instead of having to visit the GP surgery.
What we do
Online Pharmacy & Clinic
NHS Prescriptions delivered
for free
Next Day Delivery
Our NHS Services
As well as dispensing private prescriptions, our pharmacy team are dedicated in making sure our users receive their NHS medication as quickly as possible.Our Click Pharmacy team is able to provide the following services:
Online clinic for common to serious conditions;
Free dispensing and delivery of NHS prescriptions;
Dispensing and discreet delivery of Private prescriptions;
Discreet, secure and confidential service;
Access to the EPS repeat prescription ordering service;
Non-prescription and over the counter medications;
Advice on treating minor health concerns and healthy living;
Pharmacist available to answer your queries.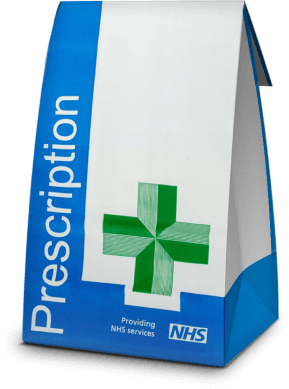 Your NHS prescriptions delivered to you for free. Save time and hassle by having your repeat prescriptions delivered to your door.
Our Core Values
Value
Professional
Trusted
Friendly
Accessible
How we are Regulated?

Varioline Health Ltd is registered with the General. Pharmaceutical council (GPhC) under GPhC registration number: 9011460
Providing NHS services Repeat NHS prescriptions, delivered free
What do our customers say?