How to place an order?
Your final treatment will be decided by our prescribers based on your medical assessment. You will be asked to select a treatment option from a list after completion of your medical assessment.
Consult with our pharmacist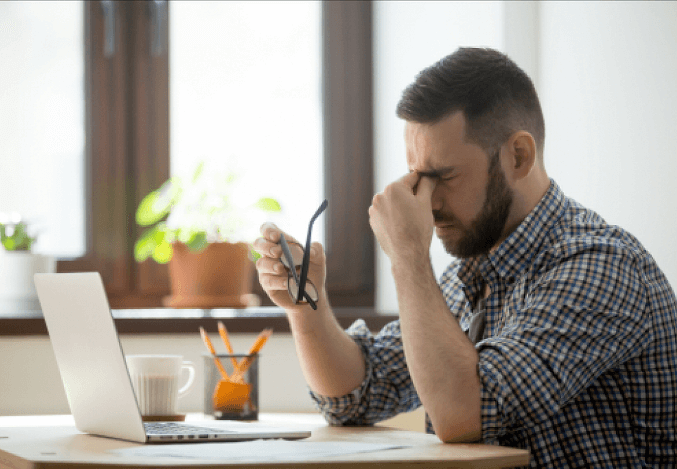 Information
Your final treatment will be decided by our prescribers based on your medical assessment. You will be asked to select a treatment option from a list after completion of your medical assessment.
What are migraines?
Migraine is a common and potentially debilitating neurological condition which is characterised by severe pulsating headaches which can last for up to three days. Some sufferers experience a range of other symptoms, including nausea, vomiting and increased sensitivity to sound or light and they affect about 15% of the population. Women are more prone to the condition than men and in severe cases, the problem can have a major impact on people's quality of life, interfering with their personal and professional lives.
Some people have a very clear trigger and can even get one or more warning symptoms before the onset of the migraine itself. Upon recognising these warning signs, the migraine can be prevented or lessened in some way by acting immediately. As such, learning to recognise your symptoms, trying different relief methods and working out what works best for you can really help anyone suffering from these debilitating headaches.
What causes them?
The precise cause of this medical problem is not yet fully understood however, it is thought to be linked to temporary alterations in the blood vessels and chemicals located within the brain. Most studies also show that migraines have a strong genetic relationship, with about 65% of the cases running in families. They can also be influenced and triggered by a range of environmental factors, including tiredness, stress, the onset of menstruation and certain food and drink products.
Symptoms of migraines
Due to the fact that there are different kinds of migraine, it follows that there are different kinds of symptoms which some people may get and others may not.
The two major forms of migraine are known as 'migraine without an aura' also known as a common migraine, and 'migraine with an aura' also known as a classic or complicated migraine.
Migraines without aura may typically last between 4 and 72 hours and can occur a few times a year. Symptoms include:
a severe pulsing headache which comes out of the blue
nausea
blurred vision
a change in mood
drowsiness and fatigue
increased sensitivity to certain smells, light or sound
confusion
Migraines with an aura tend to last around an hour at a time and the disturbances can last between 10 minutes and an hour. Other symptoms, aside from the auras, can include:
abnormal sensations and muscle weakness on one side of the body
numbness
tingling in the face or hands
confusion or trouble forming words
nausea
loss of appetite
increased sensitivity to light and sound prior to a headache
Treatment options available for migraines
The kind of migraines you are suffering from and the necessary treatment will generally be diagnosed based on a neurological examination, your family and medical history and symptoms.
Further tests to rule out other issues from which your headaches could stem may include:
magnetic resonance imaging
blood tests
spinal tap
CT scans
Once diagnosed there are certain treatment options in the form of different medications which may be able to help. These medications come under two different categories; pain-relieving and preventive and your personalised treatment option will be based on the frequency and nature of your migraines.
Pain relieving medication can be taken during a migraine attack so as to stop the symptoms whereas preventive medications are taken on a regular basis, often daily, to stop or decrease the debilitative nature of migraines. Preventive treatments will be given to patients whose attacks include:
a length of 12 hours or more per attack
a prolonged aura
weakness
numbness
a lack of benefit from pain relief medication.
If you do not feel you require official diagnosis due to the infrequent nature of the migraine or you feel you know the cause, (such as food or drink), then there are over the counter forms of treatment, either with or without a prescription, including basic pain relief such as paracetamol along with Ergots, opioid medications, anti-nausea medications and glucocorticoids.
The other most common form of medication for migraine is known as triptans which are believed to reverse the changes in the brain which are causing the migraine. They do this by contracting the blood vessels around the brain which have become dilated, resulting in the migraine.
How does treatment work?
Unfortunately, there is not yet a cure for this problem, however there are a number of treatments available that can help to lessen the effects of and even prevent episodes. For example painkillers such as ibuprofen and paracetamol can be used to reduce discomfort and you should take them as soon as you notice the signs of a migraine and try to rest as they get to work.
Many sufferers benefit from lying or sleeping in a darkened, quiet room. Avoiding physical activity can help too as exertion has been shown to accentuate the duration and acuteness of migraines. Medicines that reduce nausea and vomiting can also be useful.
As mentioned above, triptans work to reverse the changes in the brain that bring on migraines and at Click Pharmacy, we offer a range of these treatments, including:
By undoing the alterations in the brain, these medicines help to address the cause of migraines as well as alleviating the symptoms. After you have taken your first course of triptans a follow-up appointment will be recommended to ensure it has been effective and that no negative side effects have occurred. Do make sure you consult your GP or book an appointment with a Click Pharmacy doctor before using these drugs for the first time to ensure they are suitable for you.
Migraines can be a distressing condition, but with the right treatments, you can reduce your suffering. To find out more about the treatment options now available, you can speak to your GP or consult our team of medical experts. We are on hand to answer your questions and you can contact us by phone or email.
Authored by Jana Abelovska
Last reviewed 20 April 2021
How to order
Order your medication in a few clicks. Our process is easy, fast and secure.
Step 1
Quick Health Check
Fill out a questionnaire so our prescriber can assess if the treatment is suitable for you.
Step 2
Select a Treatment
Choose the medication you require from the range offered by our online pharmacy.
Step 3
Next Day Delivery
Add delivery details and complete payment process.
Discreet Packaging
We're proud to offer fast and discreet delivery for all our medicines & treatments. So you can get your order delivered quickly, and only you'll know what's inside.
no logos
no mention of pharmacy
no description of the contents
We respect that many of our products sre of a sensetive nature - this is why we take every step to keep your purchases private.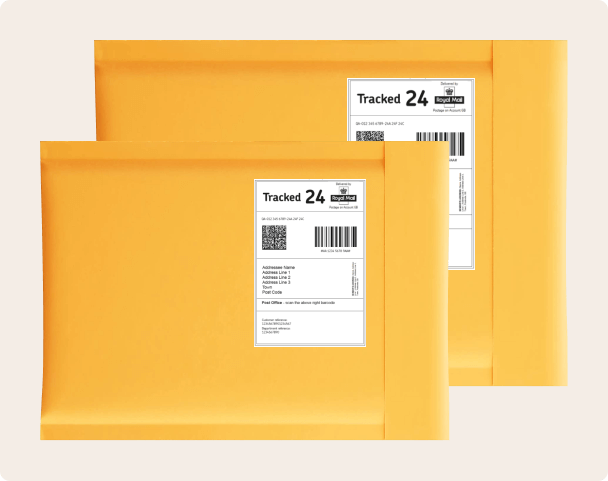 What do our customers say?
Jane C
January 29, 2022
Fabulous service, quick and assertive, nice to be able to have an alternative service whilst the nhs are struggling!
Kristin W
January 2, 2022
Happy with how quick they reply to me and the
Delivery was quick as well would definitely use them again in the future.
Robert F
December 9, 2021
Glad to have you there. Efficient, professional service. The next day delivery is always delivered on time as promised.
Medical News and Blogs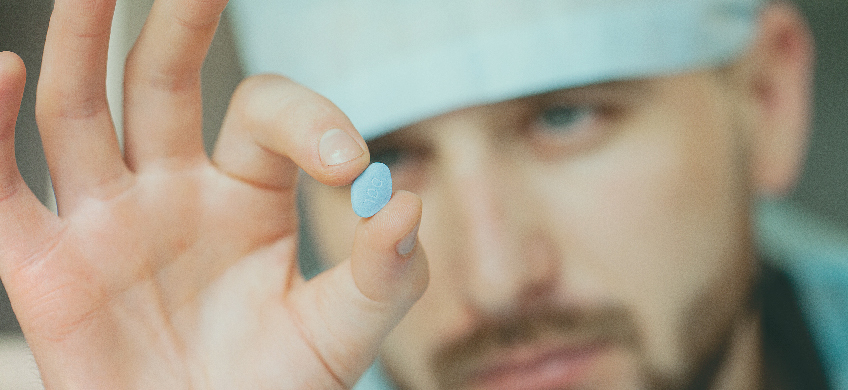 How The Little Blue Pill Revolutionized Relationships
It all began in 1998 when one of the greatest modern medical marvels was approved for sale in the world. Viagra, also affectionately called 'The Little Blue Pill', was originally meant....
Read