How to place an order?
Simply browse through the range of treatment options in this category and add your preferred option to the shopping cart. After completing your selection you will be directed to our simple to follow checkout process.
Consult with our pharmacist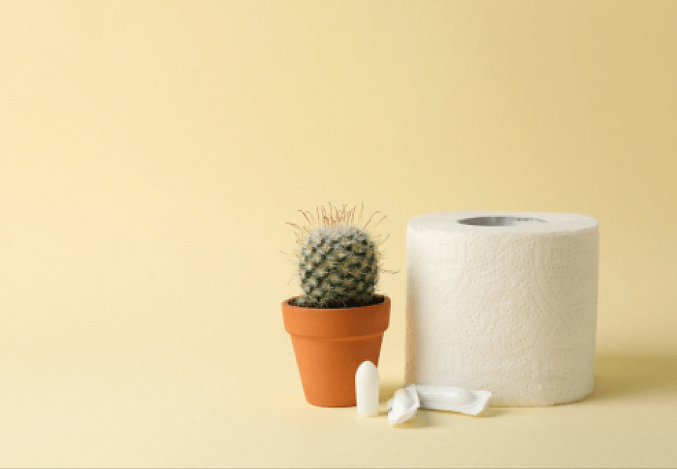 Information
Simply browse through the range of treatment options in this category and add your preferred option to the shopping cart. After completing your selection you will be directed to our simple to follow checkout process.
What are Haemorrhoids/Piles?
Haemorrhoids, also known as piles, is the condition where swollen, enlarged veins form inside as well as outside the anus and rectum. This can prove to be extremely painful, uncomfortable and sometimes causes rectal bleeding. Although every individual is born with haemorrhoids –located at the baseline – they do not usually bother a person. Haemorrhoids or Piles only become a problem when they swell up and become enlarged, leading to bothersome symptoms.
Haemorrhoids are very common. In fact, people of all ages, genders, races and ethnicities are affected by them. However, the condition becomes more common as you continue to age.
Who is Most Likely to get Symptomatic Haemorrhoids/Piles?
As mentioned above, almost anyone can get symptomatic haemorrhoids. The only exception is children. However, one might be more at risk if:
You are overweight or obese
You are pregnant
Your diet is low-fibre
You have chronic constipation or diarrhoea
You lift heavy objects regularly
You spend a significant amount of time sitting on the toilet
You have a habit of straining while having bowel movements
What are the kinds of Haemorrhoids/Piles?
Haemorrhoids can occur inside or outside the rectum. However, there are a lot of types of haemorrhoids. So, how does one determine the kind of haemorrhoids? Well, it depends entirely on where the swollen vein develops. Below are the types of haemorrhoids/piles:
External Haemorrhoids
External haemorrhoids occur due to the swollen veins that form underneath the skin, which encircle the anus. Your anus is considered the canal where poop comes out for good measure. External haemorrhoids are usually very itchy and unbearable. Periodically, they bleed. Furthermore, sometimes, they even fill up with blood that can clot. Although it is not considered dangerous, it is still excruciating and can result in swelling.
Internal Haemorrhoids
Contrary to external haemorrhoids, internal haemorrhoids (as the name suggests) are swollen veins that form inside the rectum. Keep in mind that your rectum is the part of the digestive system that connects the colon – large intestine – directly to the anus. Due to this, while internal haemorrhoids may occasionally bleed, they typically are not painful.
Prolapsed Haemorrhoids
Extended from both internal and external haemorrhoids, prolapsed haemorrhoids occur due to either of these haemorrhoids prolapsing. This means that they stretch and bulge outside of the anus. Similarly, these haemorrhoids may bleed and can be painful.
What Causes Haemorrhoids/Piles?
Most of the time, it is just the plain old straining that puts pressure on veins in the anus or rectum, which further leads to haemorrhoids. Simply put, any kind of straining that significantly and noticeably increases the amount of pressure you put on your belly or lower extremities can lead to anal and rectal veins becoming swollen and inflamed. Furthermore, haemorrhoids develop due to:
Pelvic pressure due to weight gain (especially during pregnancy)
Straining or pushing hard to have a bowel movement or poop due to constipation
Straining to lift heavy objects
What are the Symptoms of Haemorrhoids?
On the one hand, since internal haemorrhoids rarely cause pain, many people do not even know they have them. This is because there are very few internal haemorrhoids symptoms, and they typically can not be felt unless they prolapse.
However, if you have internal haemorrhoids symptoms, you might see a small amount of blood on toilet paper, in the stool or even on the toilet bowl. But, these are actually signs of rectal bleeding.
On the other hand, external haemorrhoids have visible symptoms, which include:
Painless bleeding
Itching or irritation in the anal region
Discomfort, agony, or soreness in the anal area
Noticeable lumps and swelling in the anal area
Leaking faeces
Itchy anus
Lastly, prolapsed haemorrhoids' main symptoms are excruciating and uncomfortable. Even so, you may be able to feel them bulging outside the area of your anus, which you can push back inside with the help of a gentle hand.
Are there any Complications of Haemorrhoids/Piles?
While haemorrhoids may be highly uncomfortable as well as painful, they usually do not lead to serious problems. In addition to this, haemorrhoids are rarely severe. However, in some rare cases, people with haemorrhoids may develop the following:
Blood clots occurring in external haemorrhoids
Some kind of Infection
Skin tags (A piece of tissue that hangs off the skin)
Strangulated haemorrhoids (Muscles in the anus cut off blood flow to the prolapsed internal haemorrhoid).
Anaemia
How long does it take to treat Haemorrhoids?
In most cases of haemorrhoids or piles, when the symptoms are normal to mild, it does not take a very long time to see improvement. With the help of medication, the symptoms tend to improve within a week. However, if the symptoms of haemorrhoids consist of extreme pain along with discomfort, then a medical procedure or even a suitable surgery may be able to help alleviate such symptoms.
Treatment Options
Your healthcare provider will recommend that you get over-the-counter treatment if your condition is not severe and evidently manageable. The following are your best options:
Germoloids Suppositories
Perinal Spray
Germoloids Ointment
Anusol Suppositories
Anusol Cream
Alternatives to Treatment
Indeed, haemorrhoids often go away on their own if you do not treat them. Similarly, the symptoms that come with it, such as the pain and bleeding, may go away after one week or sometimes a little longer. You can consider doing the following remedies to alleviate the pain:
Increase intake of water
Increase fibre intake with the help of diet and supplements
Try soaking in a warm bath for about 10 to 20 minutes a day
Take laxatives to soften stool
After defecating, use toilet paper with lotion or flushable wet wipes when cleaning your bottom. Make sure that you gently pat instead of rubbing aggressively.
Can I Purchase Haemorrhoids/Piles Treatment Online?
Yes. Gaining access to treatments has never been easier. With the help of Click Pharmacy's quick and reliable services, one can purchase haemorrhoids/piles treatment online quickly and discreetly.
Patient information leaflet
Always read the patient information leaflet before starting your treatment.
Authored by Jana Abelovska
Last reviewed 20 April 2021
How to order
Order your medication in a few clicks. Our process is easy, fast and secure.
Step 1
Quick Health Check
Fill out a questionnaire so our prescriber can assess if the treatment is suitable for you.
Step 2
Select a Treatment
Choose the medication you require from the range offered by our online pharmacy.
Step 3
Next Day Delivery
Add delivery details and complete payment process.
Discreet Packaging
We're proud to offer fast and discreet delivery for all our medicines & treatments. So you can get your order delivered quickly, and only you'll know what's inside.
no logos
no mention of pharmacy
no description of the contents
We respect that many of our products sre of a sensetive nature - this is why we take every step to keep your purchases private.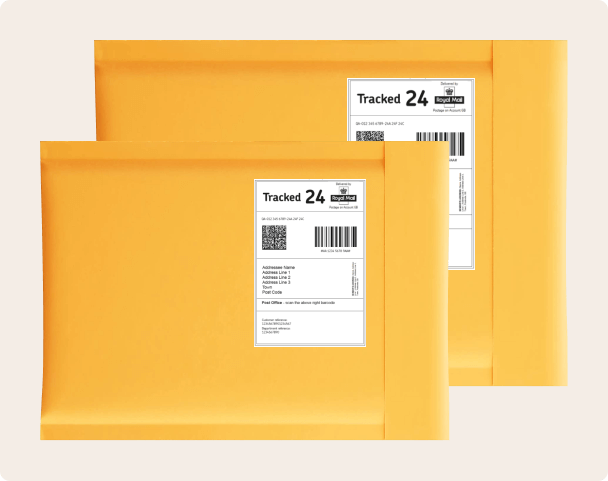 What do our customers say?
Jane C
January 29, 2022
Fabulous service, quick and assertive, nice to be able to have an alternative service whilst the nhs are struggling!
Kristin W
January 2, 2022
Happy with how quick they reply to me and the
Delivery was quick as well would definitely use them again in the future.
Robert F
December 9, 2021
Glad to have you there. Efficient, professional service. The next day delivery is always delivered on time as promised.
Medical News and Blogs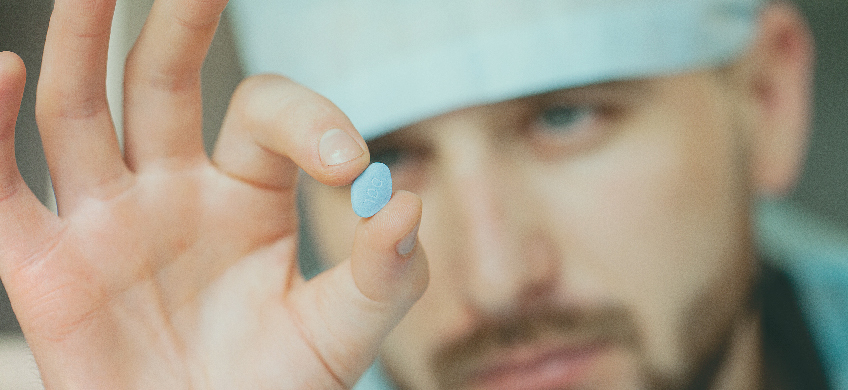 How The Little Blue Pill Revolutionized Relationships
It all began in 1998 when one of the greatest modern medical marvels was approved for sale in the world. Viagra, also affectionately called 'The Little Blue Pill', was originally meant....
Read