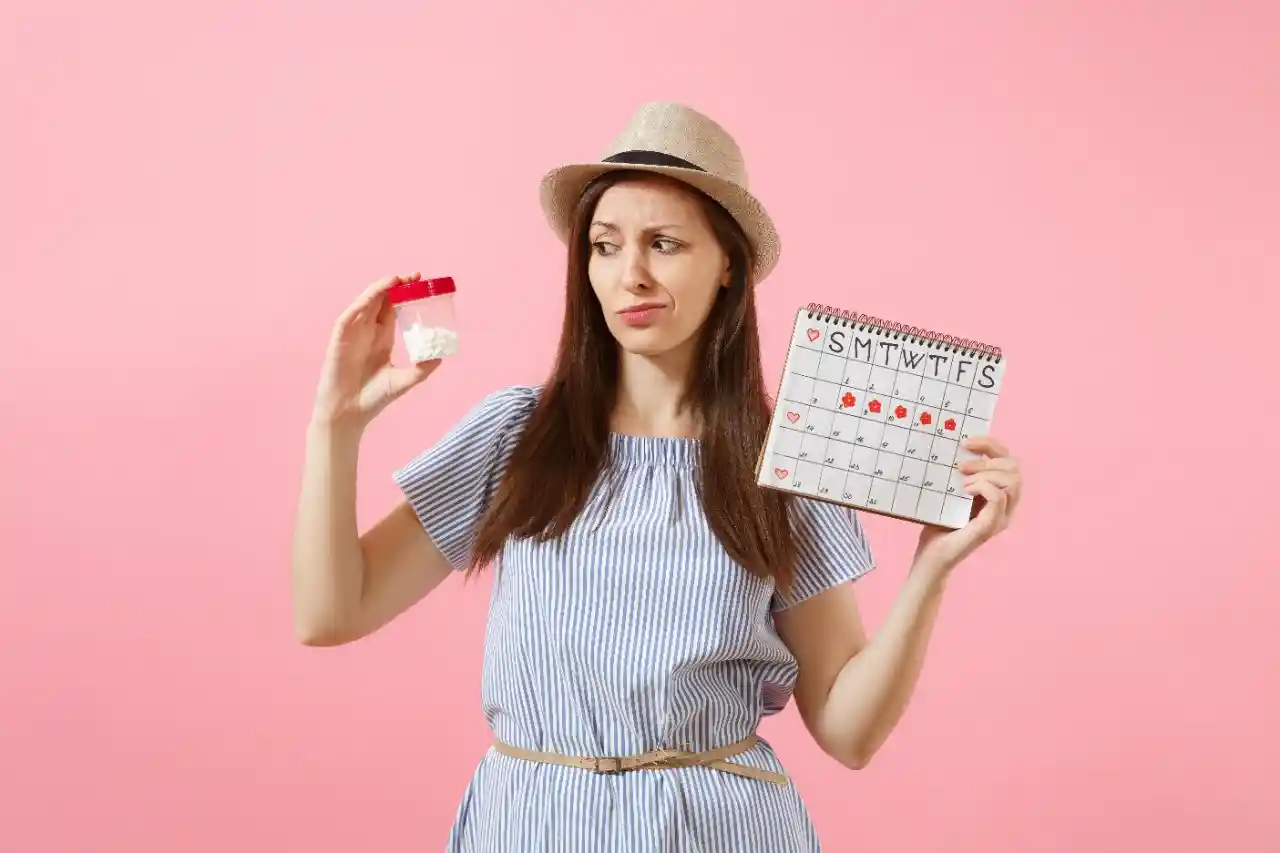 Getting your period when you least want it is one of the worst feelings in the world. Periods can be somewhat nuisance at times - they constantly need seeing to and can cause a range of uncomfortable symptoms like back pain, mood swings and stomach cramps. Periods come each month, and while many of us would prefer they don't come at all, there are times when a period is the last thing you need.
The holiday season has arrived, and many of us have vacation plans in the coming weeks. Think of all the fun you'll have visiting beautiful places you've never seen before and enjoying your well-deserved break. But imagine if your period comes exactly on the first day of your getaway, now wouldn't that be a disaster? This is where period delaying pills come into the picture.
But before you consider taking these tablets, you should know if they are safe or not.
What are Period Delay Tablets?
As the name suggests, tablets used to delay the menstrual cycle are known as period delay tablets. Although these tablets can be found under several different names, most use the same synthetic hormone called Norethisterone. Norethisterone is very similar to the progesterone that our bodies tend to produce naturally. Now, with a regular menstrual cycle, progesterone levels fall significantly, which, in return, can trigger the lining of your uterus to shed rapidly. This results in blood leaving your body. So, by taking Norethisterone, your body manages to maintain the normal levels of progesterone in your system. This leads to a temporary postponement of this particular shedding. If the lining of your uterus does not shed, then that means no period.
When can I take Period Delay Tablets?
Most of the time, people may use these tablets when it is a special occasion, and they simply do not want to deal with the symptoms, messiness and overall problems of their menstrual cycle. For example, they are often used for vacations since travelling can trigger the start of a menstrual cycle earlier than usual. Similarly, for occasions like weddings, people do not really like to be on their periods and can opt for period delay tablets. Having your period may prevent you from fulfilling certain religious customs or even simply having intercourse with your partner for a specific period. So, you can take period delay tablets whenever you want; you do not need a reason for it – if you do not feel like dealing with your period, go ahead and take one!
How long can I delay my period for?
Remember that different types of tablets have unique instructions, so the functioning of each varies a little bit. However, in most cases, these pills contain the same hormone: progesterone. It is best to take these tablets three days before you are supposed to start your period, or even better, around cycle day 25. You should continue taking them for 20 days after. You can keep taking the tablets for as long as you wish, not to get your period. When you stop taking the tablets, you will get your period after 2-4 days.
How safe are Period Delay Tablets?
While Norethisterone is generally considered safe for most people, it is wise to consult your primary doctor about this since it is not advised to take the tablets in particular cases. For instance, if you or anyone in your family have a history of blood clots, it will be better not to take the tablets.
Also, even though it is not considered dangerous, you should never take more than the given number of tablets. Furthermore, you should avoid relying on Norethisterone as a long-term method of delaying your period. It is intended for use on an occasional basis and not a permanent one. It's also better to find the natural ways to delay your periods instead of just relying on the pills.
In addition, Norethisterone prescribed for delaying your period is not the same as using it for contraception since it is often designed in a way that it does not interfere too much with your hormone levels as well as fertility. As a result of this design, the tablets do not work as contraceptives. That is why you should never rely on them as a contraceptive to prevent pregnancy.
Are there any side effects of Period Delay Tablets?
Like several other hormonal medications, Norethisterone can cause some mild side effects. The side effects that you need to keep an eye out for are:
Depressive mood or mood swings
Acne or breakouts
Tenderness in breasts
Low sex drive
Nausea
Headaches
If you delay your period by taking period delay tablets, you may experience something known as 'breakthrough bleeding'. This refers to the unexpected bleeding that occurs due to hormonal fluctuations, and while it can be a bit annoying, it is usually nothing to worry about. At the end of the day, it is essential to remember that the efficacy of period delay tablets varies significantly with each person, so even if you find a trusty brand that works for you, that does not necessarily mean it will work for someone else. Discussing your options with your GP is better than going through the trial and error phase.