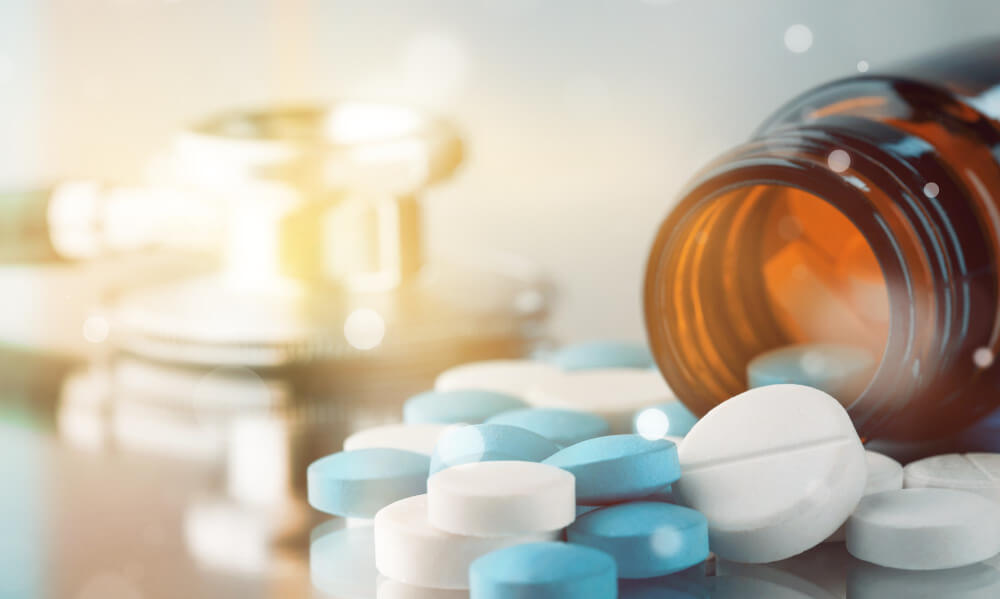 Are you curious about the differences between Cialis and Viagra in treating erectile dysfunction? Many men have faced hard decisions surrounding which drug is best for them, and while there are some similarities between the two, there are also a few key distinctions that will help you decide which one is right for your needs. This blog post provides an overview of Cialis and Viagra to help you make an informed decision. We'll discuss how each medication works, possible side effects that may occur with their use, and any other factors that should be considered before making a final choice. By taking a comprehensive look at both drugs, you'll gain valuable insight into the treatment plan most effective for your situation.
How do Cialis and Viagra work and affect the body?
Viagra and Cialis belong to a drug class known as phosphodiesterase type 5 (PDE5) inhibitors, which increase blood flow to the penis, thereby improving erections.
Both medication work by relaxing the muscles in the blood vessels supplying the penis, which increases blood flow to that region. This effect is achieved by blocking the PDE5 enzyme, which breaks down a naturally occurring chemical called cyclic guanosine monophosphate (cGMP). cGMP is responsible for relaxing the smooth muscles, allowing for increased blood flow, leading to an erection.
Pros and cons of Cialis vs Viagra
Both Cialis and Viagra are medications that are used to treat ED in men. Here are some of the pros and cons of each medication:
Cialis
Pros:
Longer duration of action: The effects of Cialis can last up to 36 hours, providing more spontaneity in sexual activity.
Faster onset of action: Cialis can start working in as little as 15 minutes.
Can be taken daily: A low-dose version of Cialis can be taken daily, allowing for more consistent treatment of ED.
Cons:
May cause more side effects: Some people may experience more side effects from Cialis, including back pain and muscle aches.
Higher cost: Cialis tends to be more expensive than Viagra.
Viagra
Pros:
More affordable: Viagra is often less expensive than Cialis.
Well-established safety record: Viagra has been on the market for longer and has a well-established safety record.
Fewer side effects: Some individuals may experience fewer side effects from Viagra than Cialis.
Cons:
Shorter duration of action: The effects of Viagra typically last for up to 4 hours, making it less suitable for spontaneous sexual activity.
Slower onset of action: It can take up to an hour for Viagra to take effect.
It is important to note that these lists are not exhaustive, and everyone's experience with these medications can differ. Patients should always talk to their doctor about which medication may be most appropriate for their individual needs, taking into account their medical history and any other medications they may be taking.
Side effects to consider when using either drug
Cialis and Viagra are generally safe and effective, but they can cause side effects in some people. Here is some information about the possible side effects of each medication:
Cialis side effects:
Headache
Back pain
Muscle aches
Stomach upset
Flushing
Stuffy or runny nose
Diarrohea
Dizziness
Nausea
Less common side effects of Cialis may include changes in hearing or vision or an erection that lasts longer than four hours (priapism). Medical attention should be sought if any of these rare side effects occur.
Viagra side effects:
Headache
Flushing
Indigestion
Stuffy or runny nose
Dizziness
Nausea
Back pain
Muscle aches
Blurred vision
It's important to note that not everyone will experience side effects from these medications, and the severity of these side effects can vary. Patients should always talk to their doctor about any potential side effects they may experience and never take more than the recommended dose of either medication.
Which is best for you - Cialis or Viagra?
As many men experience different degrees of erectile dysfunction, consulting with a doctor to find the proper medication is paramount. Two of the biggest names in the game are Cialis and Viagra. While both work to improve blood flow to the penis, they have subtle differences in their active ingredients, onset of action, and duration of effect. Depending on their needs and lifestyle, some may find that one medication works better for them than the other. Rather than trying each on your own, it's best to consult your doctor to determine which medication might best fit your situation.
Conclusion
There are pros and cons to consider when taking either Cialis or Viagra. Ultimately, choosing between the two is best for you and your doctor to decide what will work best for your needs. Cialis' long-lasting effects and affordable cost make it an ideal choice if you're looking for a drug that will sustain its effectiveness throughout the day. On the other hand, if you require more immediate relief, Viagra might be a better option. Regardless of your choice, both medications can help improve sexual health and satisfaction in men with erectile dysfunction. Discussing your medical history and lifestyle with your doctor can help determine your proper medication. Use this information as a guide when making important decisions about your health.