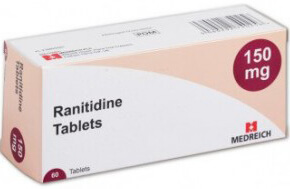 Estimated Delivery
Expected delivery date:
Tuesday, 24 May 2022
If you order within:
12h 36m 20s
*Your cart must meet the minimum requiretments for next day delivery
Fast
Delivery
Quick
Assessment
UK Registered
Pharmacy
Discreet &
Confidential
Overview
FAQ
Side Effects
Information leaflet
Reviews
What is Ranitidine Tablets
Ranitidine is intended to provide immediate relief from peptic ulcers, gastro-oesophageal reflux disease-causing heartburn, chronic indigestion, and ulcers that form due to the use of non-steroidal anti-inflammatory medications such as diclofenac.
How effective Is Ranitidine?
Ranitidine is an effective way of managing and controlling symptoms such as heartburns, indigestions and stomach ulcers. It is a fast-acting treatment that offers relief within one or two hours upon ingestion. The effect lasts for 12 hours, but you are advised to follow the doctor's instructions since this is a prescription-only medication. Ranitidine takes a few weeks to work effectively.
How does Ranitidine work?
Ranitidine belongs to a class of medications known as H2 receptors. It works by blocking the H2 receptors – found in the stomach lining - from producing excess stomach acid thus addressing symptoms such as acid aspiration during labour, or surgery, recurrent bleeding from peptic ulcers and bleeding from stress ulceration in people who are critically ill.
Ranitidine tames the backflow of acid into the oesophagus preventing heartburn symptoms and damage to the oesophagus. It also reduces the amount of stomach acid that flows into the duodenum allowing peptic ulcers to heal and preventing recurrent bleeding.
Can I buy Ranitidine online?
Ranitidine requires a prescription, although you are very welcome to book an appointment with a health expert at Click Pharmacy to discuss how best to use this product.
Given that you have a prescription, you can buy this medication online in the quantity and strength that is recommended by your doctor.
Ranitidine is available in the 75mg (doesn't require a prescription), 150mg and 300mg tablets. Therefore once you purchase any of these units, they will be sent directly to you by Next Day Delivery.
What dose should I choose?
Ranitidine is available in different strengths, and only Ranitidine 75mg is available over the counter without a prescription. It is suitable for persons over 16 years and adults.
Otherwise, other Ranitidine treatments require a prescription and the dosage should be taken as per the doctor's instructions.
How should I take Ranitidine
Follow the doctor's prescription while taking this medicine. Swallow each tablet whole and with water.
Usually, the dose prescribed will depend on your condition. From children over the age of 12 years to adults, the prescribed dose is 150 mg twice a day, in the morning/evening, or 300 mg at bedtime.
The doctor works out the right dosage based on your prescription.
Nevertheless do not forget to read instructions for best use.
How long do I take Ranitidine for before I notice a difference?
Ranitidine is a fast-acting treatment against recurrent stomach and intestine ulcers. Upon taking the medication, you will feel relieved within one or two hours. Its efficacy lasts within 12 hours, although for effective use, you are advised to keep following the doctor's prescription. This is because it may take a few weeks for Ranitidine to eradicate all the acid issues, a factor that depends on the level of your symptoms and the strength of the prescribed medication.
Ranitidine is available in different strength variations including 75mg, 150mg and 300mg tablets, liquid, effervescent tablets of 150mg and 300mg strengths, and as an injection given at the hospital.
Of the above only Ranitidine 75mg is available over the counter without a prescription. It is suitable for persons over 16 years and adults.
Always check the label and read instructions before use to get the best out of this medication.
What are the side effects of Ranitidine?
The main side effect of using this medication may be a stomach upset or diarrhoea as Ranitidine contains castor oil.
However if you notice side effects such as itching or hives on the skin, swelling of the lips, face, tongue or any other parts of the body, shortness of breath, wheezing, chest pains, trouble breathing, fever or feeling weak when standing up, notify your doctor immediately. These are all signs of an adverse reaction towards the medicine, and you may be allergic to the ingredients in the product.
This medication may also affect your kidneys by changing the amount and colour of the water you pass. This could lead to pain when passing urine, blood in urine, fever, back pain and changes in blood tests.
In the same way, Ranitidine may cause side effects such as severe stomach pain (pancreatitis), slow or irregular heartbeat, stomach pain, nausea, constipation, skin rash, changes to liver functions and other rare side effects that maybe detected in blood tests.
Therefore if ever you experience any of the listed side effects, including those not indicated on your leaflet, seek immediate help from your GP or hospital.
You are also welcome to consult our specialists at Click Pharmacy should you require any further advice.
When shouldn't I take Ranitidine?
Do not begin this treatment if you are hypersensitive towards any of the listed ingredients on the product.
Once you notice any of the side effects indicated on the leaflet, including those not mentioned, do not continue with the treatment. Report this to your doctor immediately.
Also, inform your doctor if you already on other medication before taking Ranitidine. This is because Ranitidine can affect the way different drugs interact and vice versa. Particularly if these medications include NSAID medicines such as ibuprofen, naproxen, aspirin, or a local anaesthetic such as lidocaine.
Other drugs you shouldn't take whilst taking Ranitidine include diazepam, heart problem drugs such as propranolol and procainamide, drugs that address breathing problems such as theophylline, phenytoin for epilepsy, warfarin, atazanavir, glipizide, triazolam, gefitinib, sucralfate (for duodenal ulcers) or ketoconazole.
If you are about to undergo surgery, and yet you're under Ranitidine treatment, inform your doctor before the operation. This is to avoid a bad reaction with midazolam which is a medication given to a patient before an operation.
Overall, the best thing is to talk to your doctor if you are unsure whether or not you should take Ranitidine. Especially if you are pregnant, planning to get pregnant or are currently breastfeeding.
What is the difference between Ranitidine and Zantac/Prilosec?
Ranitidine is a generic drug and is available in different brand name commonly known as Zantac. Ranitidine and Zantac work in the same way by blocking H2 receptors from producing excessive acid. This action treats indigestion, heartburns, stomach ulcers and prevents acid reflux and bleeding caused excess stomach acid.
On the other hand, Prilosec is a brand name for a generic treatment known as Omeprazole. It is also known as proton pump inhibitor and works by blocking the pumps in your gut that produce acid.
All of the above treatments are prescription-only medications, except Ranitidine 75mg tablets.
What are Ranitidine Tablets used for?
Ranitidine Tablets are used to reduce the amount of stomach acid in your stomach. This can be used to treat indigestion, heartburn and acid reflux.
Can children use Ranitidine Tablets?
Ranitidine Tablets are suitable for adults and children over the age of 16 years old. In rare cases they have been prescribed to children under the age of 16 years old.
Can everyone use Ranitidine Tablets?
Although Ranitidine Tablets are generally safe, they are not suitable for everyone. You should not use Ranitidine Tablets if you have any of the following:
Problems with your kidney
Intolerance to sugars such as fructose
On a low salt and calcium diet
Can not drink alcohol
Phenylketonuria
Due to have an endoscopy
Allergy to any of the ingredients
How often should I take Ranitidine Tablets?
It is usually advised to take Ranitidine Tablets twice a day, once in the morning and once in the evening. The tablet should be swallowed with a drink of water or fruit juice.
What if I forget to take my dose of Ranitidine Tablets?
If you forget to take your dose of Ranitidine Tablets you should take it as soon as you remember unless it is almost time for your next dose. If it is almost time for your next dose you should skip the dose you just missed and continue as normal. You should never take two doses at once, even if you are making up for a missed dose.
Can pregnant or breastfeeding women use Ranitidine Tablets?
Although it is generally safe for pregnant and breastfeeding women to use Ranitidine Tablets. It is advised to consult with a professional such as a Gp, pharmacist or midwife before taking them. This is to ensure the medicine does not cause any harm to both born and unborn babies.
Can I combine Ranitidine Tablets with other medication?
Although Ranitidine Tablets are generally safe to combine with different medicines there are a few drugs you must not combine. You must not combine Ranitidine Tablets with any of the following:
Antifungal medicines
HIV medicines
Medicines used for the treatment of cancer
Does using Ranitidine Tablets affect my fertility?
There is no evidence to suggest that using Ranitidine Tablets affects one's fertility. However if this is something you are worried about it is advised to consult with a professional before starting your treatment.
Does using Ranitidine Tablets affect my contraception?
There is no evidence to suggest that using Ranitidine Tablets can affect one's contraception.
Can I drink alcohol while using Ranitidine Tablets?
Although drinking alcohol does not interfere with Ranitidine Tablets itself, it does cause the stomach to produce more acid. It is advised to avoid drinking excessive amounts of alcohol for the duration of your treatment.
Like all medicines, after using Ranitidine Tablets you are likely to experience a number of side effects. Common side effects and how to overcome them include the following:
Stomach pains: rest and eat smaller, more frequent meals
Constipation: increase your intake of fibre high foods such as fruits, vegetables, cereal and legumes.
Feeling sick: avoid eating large rich and spicy meals
If any of these side effects worsen, you should stop using Ranitidine Tablets immediately and seek medical advice from a GP or pharmacist as soon as possible.
Always read the patient information leaflet before starting your treatment. The patient information can be found here.
Authored by Jana Abelovska
Last reviewed 20 April 2021
How to order
Order your medication in a few clicks. Our process is easy, fast and secure.
Step 1
Quick Health Check
Fill out a questionnaire so our prescriber can assess if the treatment is suitable for you.
Step 2
Select a Treatment
Choose the medication you require from the range offered by our online pharmacy.
Step 3
Next Delivery
Add delivery details and complete payment process.
What do our customers say?
Jane Cooper
January 29, 2022
Fabulous service, quick and assertive, nice to be able to have an alternative service whilst the nhs are struggling!
Kristin Watson
January 2, 2022
Happy with how quick they reply to me and the
Delivery was quick as well would definitely use them again in the future.
Robert Fox
December 9, 2021
Glad to have you there. Efficient, professional service. The next day delivery is always delivered on time as promised.
Medical News and Blogs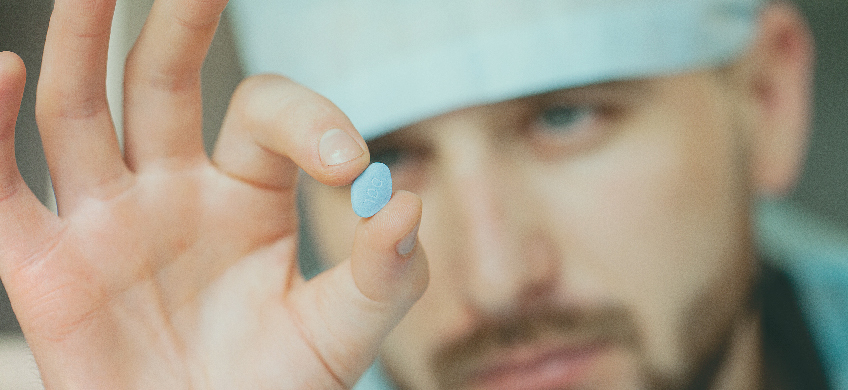 How The Little Blue Pill Revolutionized Relationships
It all began in 1998 when one of the greatest modern medical marvels was approved for sale in the world. Viagra, also affectionately called 'The Little Blue Pill', was originally meant....
Read