-15%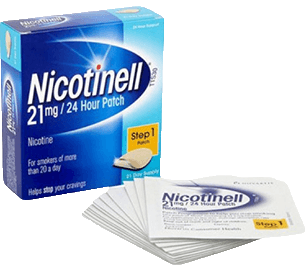 Estimated Delivery
Expected delivery date:
Tuesday, 10 May 2022
If you order within:
12h 36m 20s
*Your cart must meet the minimum requiretments for next day delivery
Fast
Delivery
Quick
Assessment
UK Registered
Pharmacy
Discreet &
Confidential
Overview
FAQ
Side Effects
Information leaflet
Reviews
Read up
What is Nicotinell Patch
The active ingredient contained in Nicotinell Patch is nicotine. This product is a nicotine patch that is used in nicotine replacement therapy (NRT). As a transdermal patch, Nicotinell Patch delivers nicotine to the body by way of the skin. In turn, this helps to stop smoking by preventing cravings along with withdrawal symptoms that typically occur when eliminating the smoking habit.
There are many ways of breaking smoking or nicotine dependence. Some people resort to quitting "cold turkey" where they abruptly discontinue their habit. However, this measure tends to have many and unwanted side effects. Diverting one's attention may be an option, too, where an individual may resort to a hobby or activity that will take their mind off smoking. The list could go on, but among the most effective and easiest way of eradicating nicotine addiction is by using Nicotinell Patch.
What are Nicotinell Patches used for?
Nicotinell Patches are used to help someone who would like to quit smoking cigarettes.
What sizes of Nicotinell Patches can I buy?
At Click Pharmacy we offer Nicotinell Patches in the following packages:
Do I need a prescription to purchase Nicotinell Patches?

No, you do not require a prescription to purchase Nicotinell Patches. However, if you are unsure whether Nicotinell Patches are right for you, you are welcome to book a free consultation with one of our medicine experts.
What is the active ingredient in Nicotinell Patches?
The active ingredient in Nicotinell Patches is nicotine. This ingredient is effective at relieving cravings for cigarettes.
How do Nicotinell Patches help quit smoking?
The active ingredient in Nicotinell Patches, delivers nicotine to the body via skin. This helps to satisfy cravings and withdrawal symptoms by providing the body with nicotine in an alternative way.
Can children use Nicotinell Patches?
Nicotinell Patches should only be used by adults over the age of 18 years old.
How should I apply Nicotinell Patches?
You should remove the protective layer from the sticky side of the patch and firmly apply the patch to your skin. You should use the palm of your hand to ensure the patch has been firmly placed.
Where should I apply Nicotinell Patches?
It is generally advised to apply Nicotinell Patches in an area that does not come into contact with water, such as the neck or waist.
How often should I change my Nicotinell Patch?
You should change your patch daily. It is advised to put on a new patch in the morning after showering. This is to ensure the patch does not get wet later on.
How long does it take for Nicotinell Patches to begin working?
Nicotinell Patches generally begin to enter the bloodstream within five to ten hours of applying the patch.
Can I sleep with a nicotine patch on?
It is safe to sleep with a nicotine patch on. However if you experience a disturbance in sleep you can remove the patch before sleeping and apply a fresh one in the morning.
How long should I use Nicotinell Patches?
It is safe to use Nicotinell Patches for up to 12 weeks. You should stop using these patches once you notice your symptoms improving.
How should I store Nicotinell Patches?
You should store Nicotinell Patches in a cool dry place at room temperature. They should not be exposed to extreme temperatures or direct sunlight.
Can pregnant or breastfeeding women use Nicotinell Patches?
You should not use Nicotinell Patches if you are pregnant, trying to get pregnant or breastfeeding. This is because these patches have the potential to cause harm to the baby.
You may experience lots of different side effects from using the nicotine patch. It is important to note that not everyone experiences the exact same side effects. Common side effects include the following:
Redness
Itching
Irritation
Diarrhoea
Headaches
Nausea
Insomnia
Difficulty sleeping well
Irregular sleeping patterns
If any of these side effects worsen, you should stop using Nicotinell Patches and seek medical advice from a GP or pharmacist as soon as possible.
Always read the patient information leaflet before starting your treatment. The patient information can be found here.
Authored by Jana Abelovska
Last reviewed 20 April 2021
How to order
Order your medication in a few clicks. Our process is easy, fast and secure.
Step 1
Quick Health Check
Fill out a questionnaire so our prescriber can assess if the treatment is suitable for you.
Step 2
Select a Treatment
Choose the medication you require from the range offered by our online pharmacy.
Step 3
Next Delivery
Add delivery details and complete payment process.
What do our customers say?
Jane C
January 29, 2022
Fabulous service, quick and assertive, nice to be able to have an alternative service whilst the nhs are struggling!
Kristin W
January 2, 2022
Happy with how quick they reply to me and the
Delivery was quick as well would definitely use them again in the future.
Robert F
December 9, 2021
Glad to have you there. Efficient, professional service. The next day delivery is always delivered on time as promised.
Medical News and Blogs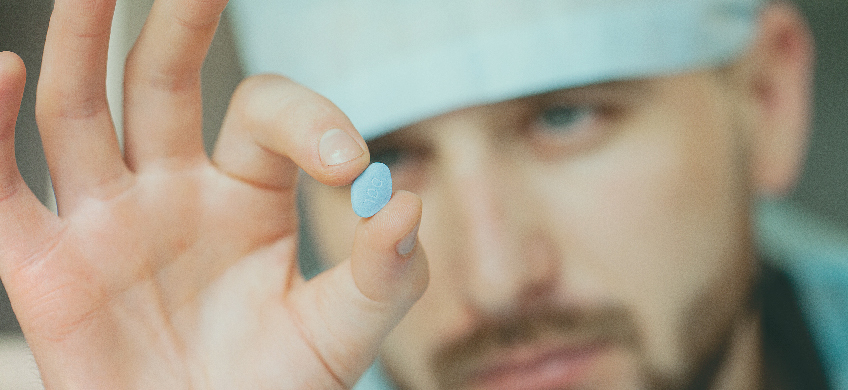 How The Little Blue Pill Revolutionized Relationships
It all began in 1998 when one of the greatest modern medical marvels was approved for sale in the world. Viagra, also affectionately called 'The Little Blue Pill', was originally meant....
Read