-20%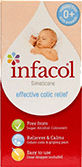 Infacol Colic Relief Drops
Estimated Delivery
Expected delivery date:
Tuesday, 10 May 2022
If you order within:
12h 36m 20s
*Your cart must meet the minimum requiretments for next day delivery
Fast
Delivery
Quick
Assessment
UK Registered
Pharmacy
Discreet &
Confidential
Overview
FAQ
Side Effects
Information leaflet
Reviews
What is Infacol Colic Relief Drops
Infacol colic relief is designed for the relaxation of babies air, infant colic and extreme discomfort. The key ingredient – Simethicone – is an anti-flatulent ingredient which help the air release or burping into the tummy.
How long do I need to apply Infacol before I notice a difference?
Infacol should be applied before every meal. In 70% of cases Infacol has been shown to provide a a same day effect on infant crying.
Infacol has a progressive effect, so best results are achieved after several days of repeated use.
If an improvement is not seen after a few days using the standard dosage of one dropper (0.5ml), then switch to a double dosage (1ml).
In the event of no improvement after exhausting your supply of Infacol, contact your medical professional for recommended alternatives.
What are the side effects of Infacol?
Infacol's main active ingredient is simethicone. Simethicone is inert and does not absorb into the body. It is therefore not known to have any adverse effects.
Secondary ingredients Methyl and propyl hydroxybenzoates may cause mild allergic reactions in some cases. If you notice any reaction (whether immediate or delayed) then please contact your doctor.
If you suffer severe reactions with this medication, please seek immediate medical attention.
When shouldn't I apply Infacol?
Do not use Infacol if your child is allergic to methyl and propyl hydroxybenzoates. Some infants may not appreciate the direct application with a dropper.
Always read the full ingredients list on the patient information leaflet. If your child is known to be allergic to any of the ingredients, then speak to your healthcare professional.
How Effective Is Infacol?
Infacol commissioned the largest ever investigation into colic medicine – the Infant Colic Real World Evidence study. Studying 1,892 patients, the following results were recorded in patients being treated for suspected Colic:
9/10 symptoms settled in babies.

910 babies experienced less pain.

8/10 babies slept better.

8/10 babies passed more wind.

7/10 babies experienced results on the same day.

97% of babies cried less.
With a natural orange flavour, and sugar, alcohol and colourant free, Infacol is one of the most trusted colic remedies in the UK.
How does Infacol work?
Infant colic is a common condition that affects young children and babies. It is defined as crying for more than 3 hours per day, more than 3 days a week, for at least 3 weeks. Normally a baby will cry for less than 2 hours per day.
Other signs of colic include:
Crying later in the day lasting several hours

A red flushed face when crying

Clenching fists

Arching back
While the exact cause of colic is unknown, the most common cause of colic related crying is due to trapped wind and gas bubbles. Bubbles trapped within the stomach and intestines can build to cause pain and discomfort to your baby. Colic often occurs later in the day and your baby may draw their knees up the chest.
Infacol contains simethicone. Simethicone is an anti-flatulent. Simethicone helps fuse small bubbles into larger bubbles that are easier for your baby to pass through burping or flatulence.
Applying Infacol at each feed helps to prevent and control colic early.
What is the difference between Infacol and Gripe Water / Colief
Infacol contains the active ingredient – simethicone – this helps to turn small bubbles of gas into larger bubbles that your little one can easily pass. As an inert substance simethicone is not absorbed by the body and therefore does not pose any major risks to the body. After first use 7/10 of users found an immediate effect on their baby.
Colief makes use of a natural enzymes to help break down lactose into simpler sugars. As this contains an active ingredient the chances of allergic reactions are increased. Colief is provided as drops in a similar way to Infacol.
Gripe water is a natural remedy that originated in the 1850s. Originally containing alcohol, the latest recipe is based around sodium bicarbonate, dill seed oil, and fennel oil. Some babies find the taste of gripe water disagreeable. As such an old remedy, this has been the choice for previous generations.
Whichever choice you make, do not mix multiple colic medicines together. Reactions may occur causing even more discomfort and pain to your baby.
Can I buy Infacol online?
Infacol does not require a prescription although you are very welcome to book an appointment with a health expert at Click Pharmacy to discuss how best to use this product. It can be purchased online in 55ml bottles.
How should I apply Infacol?
Infacol should be applied daily before each feed.
To administer Infacol, perform the following steps:
Shake the bottle well.

Draw up the liquid into the dropper by squeezing the rubber bulb twice.

Wipe any excess build up on the outside of the dropper to the inside of the bottle.

Place the dropper inside the babies mouth, squeeze the bulb, and apply to the back of the tongue.
In the event there has been little improvement after 2-3 days, use a larger dose of 2 droppers full.
What dose should I choose?
Infacol comes in 55ml bottles. It is designed for use on infants. One dropper (0.5ml) should be given before each feed. If colic persists after a few days, then increase the dose temporarily to two droppers (1ml). For best results, Infacol should be used for several days. Continued usage will help prevent further build-up of wind. As a progressive medicine, repeated usage over several days will improve efficacy.
What are Infant Colic Relief Drops used for?
Infant Colic Relief Drops are used to help babies release air in the form of gas.
Do I need a prescription to purchase Infant Colic Relief Drops?
No, you do not require a prescription to purchase Infant Colic Relief Drops. If you are unsure whether this product is right for you, you are welcome to book a free consultation with one of our medicine experts.
What dose of Infant Colic Relief Drops should I give to my child?
You should use the provided dropper to give 0.5ml to your child. If symptoms do not improve it is advised to use two drops to give a total of 1ml each time.
How often should I give my child Infant Colic Relief Drops?
You should give your child Infant Colic Relief Drops before you feed your child.
How long can I use Infant Colic Relief Drops for?
For the best results it is advised to use Infant Colic Relief Drops for several days.
How should I use Infant Colic Relief Drops?
Before each feed, you should use the dropper to extract 0.5ml of the solution and place it into the baby's mouth.
What signs indicate my child is suffering from Colic?
There are a number of signs that indicate your child is suffering from Colic, they include the following:
Crying for more than 3 hours a day
Arched back
Clenching fists
Red face when crying
How long after using Infacol Colic Relief Drops does it take to notice an improvement in my child's condition?
For most cases you should notice an improvement in your baby's condition right after the first use. However depending on the severity of your case it can in fact take up to several days.
What is the active ingredient in Infacol Colic Relief Drops?
The active ingredient in Infacol Colic Relief Drops is simethicone. This ingredient is effective at treating symptoms of colic in babies.
How do Infacol Colic Relief Drops treat symptoms of colic?
The active ingredient, simethicone, is effective at treating symptoms. It helps to change small gas bubbles into larger ones. This allows for them to pass out the baby's body easily.
What should I do if I do not notice an improvement in my child's condition?
If after 2-3 days of consecutive use you do not notice an improvement in your baby's condition you should increase the dose to 1ml. If after several days you still do not notice an improvement you should stop using Infacol Colic Relief Drops and seek medical advice from a GP or pharmacist as soon as possible.
Who should not use Infacol Colic Relief Drops?
You should not use Infacol Colic Relief Drops if your baby has an allergy to methyl and propyl hydroxybenzoates.
Your baby is unlikely to experience any side effects from using Infacol Colic Relief Drops. This is because the active ingredient, simethicone, is inert. This means it is an unreactive substance and does bind to any other things in the body, resulting in it causing no side effects.
Always read the patient information leaflet before starting your treatment. The patient information can be found here.
Authored by Jana Abelovska
Last reviewed 20 April 2021
How to order
Order your medication in a few clicks. Our process is easy, fast and secure.
Step 1
Quick Health Check
Fill out a questionnaire so our prescriber can assess if the treatment is suitable for you.
Step 2
Select a Treatment
Choose the medication you require from the range offered by our online pharmacy.
Step 3
Next Delivery
Add delivery details and complete payment process.
What do our customers say?
Jane C
January 29, 2022
Fabulous service, quick and assertive, nice to be able to have an alternative service whilst the nhs are struggling!
Kristin W
January 2, 2022
Happy with how quick they reply to me and the
Delivery was quick as well would definitely use them again in the future.
Robert F
December 9, 2021
Glad to have you there. Efficient, professional service. The next day delivery is always delivered on time as promised.
Medical News and Blogs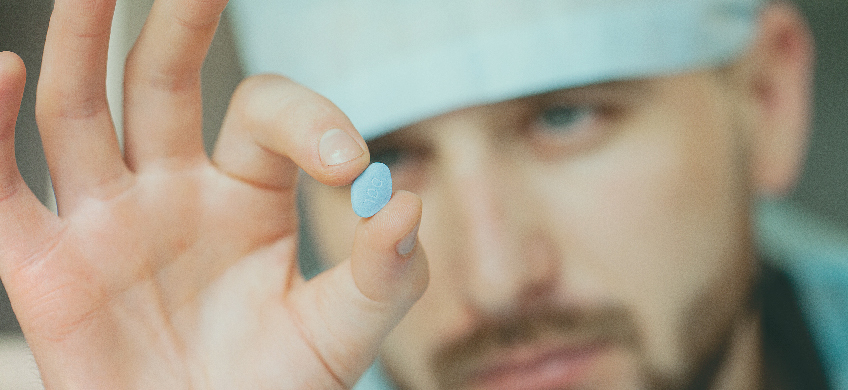 How The Little Blue Pill Revolutionized Relationships
It all began in 1998 when one of the greatest modern medical marvels was approved for sale in the world. Viagra, also affectionately called 'The Little Blue Pill', was originally meant....
Read