How to place an order?
Simply browse through the range of treatment options in this category and add your preferred option to the shopping cart. After completing your selection you will be directed to our simple to follow checkout process.
Consult with our pharmacist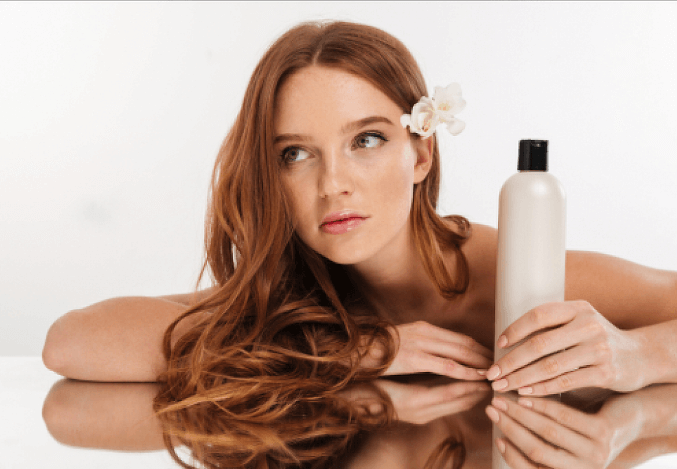 Information
Simply browse through the range of treatment options in this category and add your preferred option to the shopping cart. After completing your selection you will be directed to our simple to follow checkout process.
What is Hair scalp care necessary?
Hair scalp is the skin on the head from which hair grows. This skin contains numerous sebaceous glands and hair follicles. Sebaceous glands (small oil-producing glands) are present in the skin and are usually attached to hair follicles and release a fatty substance. Hair follicles are tunnel-shaped structures in the skin's outer layer (epidermis). Hair grows at the bottom of hair follicles, and the sebaceous gland near the hair follicles produce oil, effective for nourishing the skin and hair. However, an individual can experience hair follicle and sebaceous glands problems due to bacterial or fungal infections leading to different scalp conditions.
What causes Hair scalp conditions?
The exact causes of hair scalp conditions are often unknown, or several multiple reasons are involved due to genetic problems. These problems are;
Skin conditions
Male pattern baldness
Autoimmune disorders
Hormonal disorders
Scleroderma
Psoriasis
Bacterial and fungal infections also cause some hair scalp conditions. Fungus and bacteria can enter the scalp through damaged skin or hair follicles, and cause folliculitis, etc.
What are the common symptoms of Hair scalp conditions?
There are several types of scalp conditions caused by several reasons. Here is a list of possible hair scalp conditions.
Hair Loss
There are several hair loss symptoms, such as a large amount of hair in the drain after taking a bath, clumps of hair in the brush, easy hair falling, and thinning patches of hair.
Male pattern baldness
Male pattern baldness (hairlessness) is defined as hair loss at the temples of the head. People with male pattern baldness can develop a hairline or bald spot.
Tinea capitis
Tinea capitis is an infection that affects your hair shafts and scalp. Flaky and itchy patches can appear on your scalp due to this fungal infection.
Alopecia areata
This skin problem causes your immune system to mistakenly attack hair follicles, leading to hair loss. This type of hair loss occurs randomly all over the scalp. However, this hair loss is not permanent, but hair grows back slowly.
Head lice
A parasitic insect that causes scalp extreme itchiness and sores may appear on the scalp from scratching.
Bamboo hair
A defect in the hair structure that results in fragile or brittle hair strands that break easily is known as bamboo hair. Bamboo hair can also lead to sparse hair growth.
Other possible symptoms of hair scalp are;
Extreme dandruff
Extreme oiliness
Itching
Burning
Bumps on the scalp
How to prevent hair scalp conditions?
According to dermatologists, a healthy hair scalp is free of:
Flakiness
Redness
Itchiness
Irritation
Cysts
Sun damage
Excessive hair loss
The scalp's health determines the health of your hair. Therefore, anything that causes scalp inflammation can be harmful to the well-being and existence of hair. According to the American Academy of Dermatology Association (AADA), a scalp contains one hundred thousand follicles. These follicles grow hair and produce oil (sebum) that keep your scalp moisturised and protects your skin from infection.
Hair scalp issues such as atopic dermatitis, dandruff, seborrheic dermatitis, or psoriasis are associated with hair breakage, rough hair, and reduced shine. In addition, poor scalp health related to these conditions may also lead to premature hair loss. These are the following options that you can adopt to get a healthy scalp.
Shampoo gently
Avoid scrubbing your scalp when shampooing your hair and massage it. In this way, you can avoid abrasion on the scalp and increase circulation.
Use gentle hair products
For a healthy hair scalp, you need to avoid products that contain alcohols, sulfates, or fragrances. Sulfate removes natural oils from the hair, and dead skin cells make the scalp dry and prone to dryness. If your scalp is already sensitive, using products that contain sulfate or alcohol suck the moisture out of the hair, and make your hair feel dry, damaged, and frizzy, leading to itchy, dry, and irritated scalp. In addition, avoid other hair care products that contain bleach, dye, or harsh chemicals. These chemicals may cause damage to the hair shaft and scalp skin.
Wash less often
Often hair washing can remove the natural oil from your scalp. However, it is best if you wash your hair three to four times a week.
Eat more antioxidants
Oxidative stress can occur when free radicals in your body overwhelm beneficial antioxidants. Oxidative stress can lead to poor scalp health and even hair loss. So aim to eat several foods to get a wide variety of antioxidants to get benefits against hair scalp problems.
Use a scalp scrub
Scalp scrubs are the best way to exfoliate the skin on the head. Scrubs contain chemical or physical exfoliants that help to remove excess skin oil, cells, and dandruff. This removal will potentially boost hair growth.
Some products are effective in the prevention and treatment of hair scalp;
Nizoral Shampoo (60ml)
Selsun Shampoo 2.5% (Selenium Sulfide)
Alphosyl 2 in 1 shampoo
Capasal Therapeutic shampoo
If you are unable to prevent or treat hair scalp problems such as itching, dandruff, or male pattern baldness, you need to consult a dermatologist.
Can I buy Hair scalp treatment online?
The most effective and suitable products/medicines for the prevention and treatment of hair scalp conditions are available on the click pharmacy website. Some shampoos and creams will help you develop a healthy scalp to prevent itchiness, male pattern baldness, or extreme dandruff. You can reach out to a medical consultant through our website and get an expert opinion. Our medical specialist will recommend the best product for you according to your scalp conditions, and it'll be delivered to your doorstep.
How long does it take to treat a Hair scalp condition?
Usually, it takes six months to improve hair scalp conditions. However, this duration continuously varies according to the severity of the scalp symptoms. In addition, you need to treat scalp symptoms at once because if symptoms worsen, it can cause severe conditions leading to hair loss.
Patient information leaflet
An individual needs to read the leaflet in detail because some products and drugs can cause mild to moderate side effects or skin problems. However, these skin problems and side effects are rare, but you need to use these products with caution.
Authored by Jana Abelovska
Last reviewed 20 April 2021
How to order
Order your medication in a few clicks. Our process is easy, fast and secure.
Step 1
Quick Health Check
Fill out a questionnaire so our prescriber can assess if the treatment is suitable for you.
Step 2
Select a Treatment
Choose the medication you require from the range offered by our online pharmacy.
Step 3
Next Day Delivery
Add delivery details and complete payment process.
Discreet Packaging
We're proud to offer fast and discreet delivery for all our medicines & treatments. So you can get your order delivered quickly, and only you'll know what's inside.
no logos
no mention of pharmacy
no description of the contents
We respect that many of our products sre of a sensetive nature - this is why we take every step to keep your purchases private.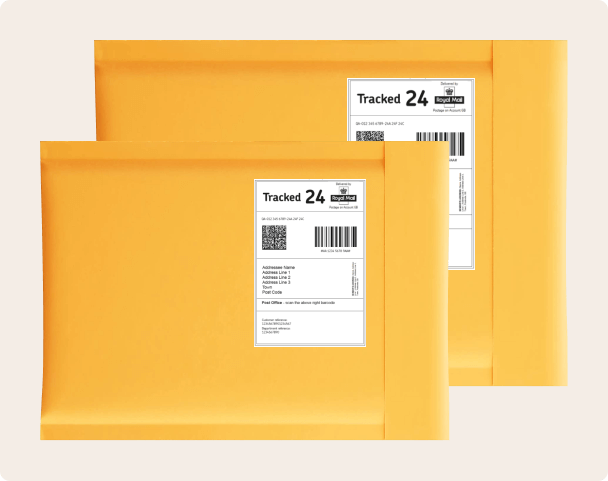 What do our customers say?
Jane C
January 29, 2022
Fabulous service, quick and assertive, nice to be able to have an alternative service whilst the nhs are struggling!
Kristin W
January 2, 2022
Happy with how quick they reply to me and the
Delivery was quick as well would definitely use them again in the future.
Robert F
December 9, 2021
Glad to have you there. Efficient, professional service. The next day delivery is always delivered on time as promised.
Medical News and Blogs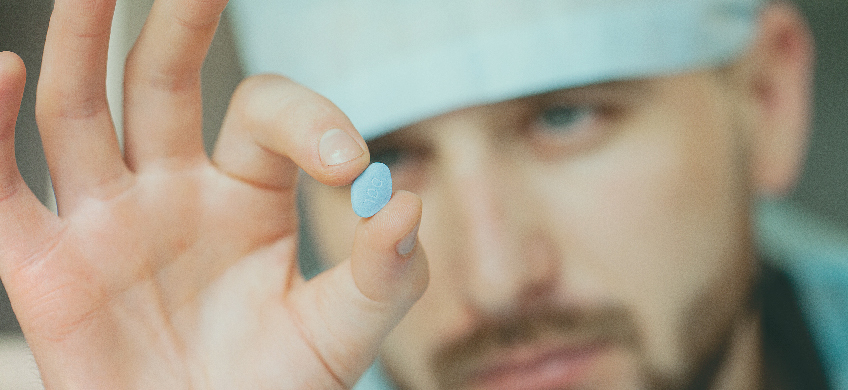 How The Little Blue Pill Revolutionized Relationships
It all began in 1998 when one of the greatest modern medical marvels was approved for sale in the world. Viagra, also affectionately called 'The Little Blue Pill', was originally meant....
Read