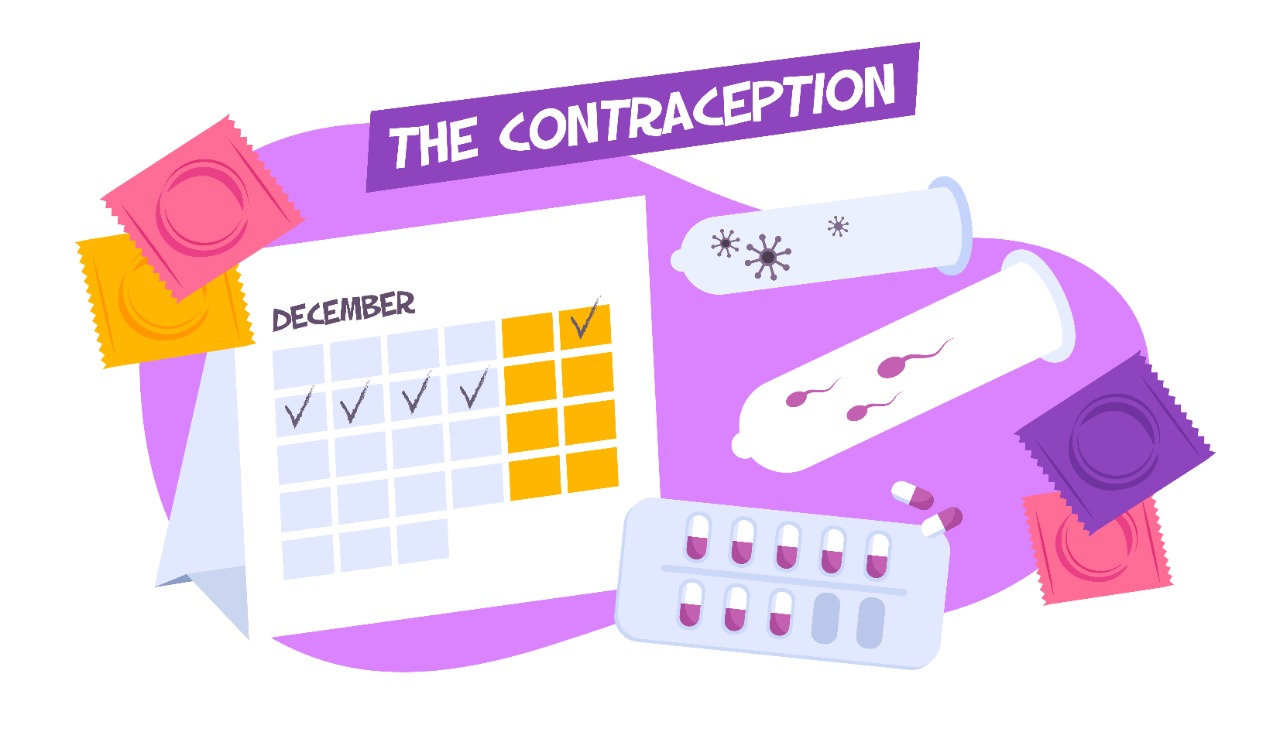 Even with the vast range of information regarding sexual health taught these days, some people still do not know what emergency contraception (EC) is. As a result, there are a lot of misconceptions surrounding emergency contraception which actively contributes to the fear women experience when it comes to birth control.
A Guide to Emergency Contraception
So, what is emergency contraception? It is exactly what it sounds like. EC is a type of birth control that women or people with uteruses can use within the span of 72 to 120 hours, or simply put, three to five days of having unprotected vaginal sex. The period heavily depends on the type of medication you are taking. So, one could say that emergency contraception pills are one of the safest ways to prevent pregnancy.
You might have heard the term 'the morning-after pill' used interchangeably for emergency contraception. Since it is essentially the same product, it can be referred to as either. However, a slight difference between EC and the morning-after pill is that you can take the morning-after pill (as the name suggests) a day later or after unprotected sexual intercourse. But, when it comes to emergency contraception, you need to take it right away.
In addition, another form of emergency contraception is available for people with uteruses and is known as an intrauterine device (IUD). Keep in mind that this type of birth control is long-term and inserted into your uterus by your healthcare provider or a licensed doctor. IUDs are considered extremely effective and do not require you to take any additional steps in order to prevent pregnancy. You also can have your provider insert an IUD after having unprotected sexual intercourse to prevent the chances of a pregnancy.
When Should I Use Emergency Contraception (EC)?
You should opt for the emergency contraception method to prevent the chances of pregnancy if you recently had vaginal intercourse and:
Did not use a condom
Did not use any other form of the usual birth control
Made a mistake with regular birth control (like forgetting to take the pill, changing your patch or missing a dose of the birth control shot)
The condom broke when your partner ejaculated
The condom slipped off after your partner ejaculated
Your partner did not pull out in time
If you had unprotected sexual intercourse, you should consult your healthcare provider regarding your available options. This is because a healthcare professional can help you avoid pregnancy and gain access to proper care for sexually transmitted infections (STIs).
What Emergency Contraception (EC) Pills are Available?
There is a variety of emergency contraception pills available. However, the availability varies from country to country and due to that, so does the efficacy. In the U.K., there are two major types of emergency contraception pills which are readily available:
The difference in brand may not look like much, but it matters a lot. It is vital to know that these two types of emergency contraception have completely different windows of time in which they are most effective at preventing the chances of pregnancy. Pills from Progestin-only are usually considered the most effective at preventing pregnancy when taken after the first 72 hours (three days) after unprotected sexual intercourse. On the other hand, Ulipristal acetate offers a slightly longer window of time — 120 hours (five days).
Keep in mind that the chances of pregnancy are cut down to zero with either medication when you take it immediately after sexual intercourse.
A question arises when EC is being discussed: are emergency contraception pills safe? And the answer to that is: Yes. There are several studies on the side effects of emergency contraception which have proven time and time again that EC is safe to take. Moreover, it has been observed that over a million people have safely used emergency contraception for more than 30 years of their lives without facing any hazardous side effects.
How Do EC Pills Work?
It is common knowledge that one does not get pregnant immediately after sexual intercourse. So, after sex, it is typical for the sperm to live in your body for around 5 days. If your body ovulates (releases an egg) during these five days, the sperm can rush towards the egg to fertilize it. This can result in a pregnancy.
This is where emergency contraception comes in. EC pills prevent the cycle of ovulation. In simple words, EC pills prevent your ovary from releasing an egg. That is why, if you have already ovulated, the EC pills will prove useless. It is advised to take the EC pill as soon as possible – especially if you do not know when you ovulate.
How Do I Choose the Perfect Emergency Contraception?
There are a lot of factors that contribute to the efficacy of emergency contraception. In order to choose the most suitable one for you, take the following points into consideration:
When you last had sexual intercourse
Which type of EC is the easiest to acquire
Your weight and body type
If you are breastfeeding
If you have already used the pill, patch or ring in the last few days
If you have ever had malabsorption
If you have had a prior bariatric surgery
Are There Side Effects of Emergency Contraception?
If you take emergency contraceptive pills, you may experience a few side effects. However, they are usually short-lived and subside within a few hours. You may experience the following symptoms after taking emergency contraception:
Breast pain
Dizziness
Fatigue or restlessness
Headache
Nausea
Moreover, EC pills may also affect your next period. This means they may cause your monthly cycle to be earlier or even later than usual. In some cases, people also experience spotting (bleeding between periods).
Final Word
Someone with a healthy sex life should be aware of all the options and should be allowed to choose for themselves. It is essential to select the option you feel most comfortable with, especially regarding aspects of your body. Lastly, remember that you need to take proper measures to prevent unwanted pregnancies and the best way to do so: is through emergency contraceptives.