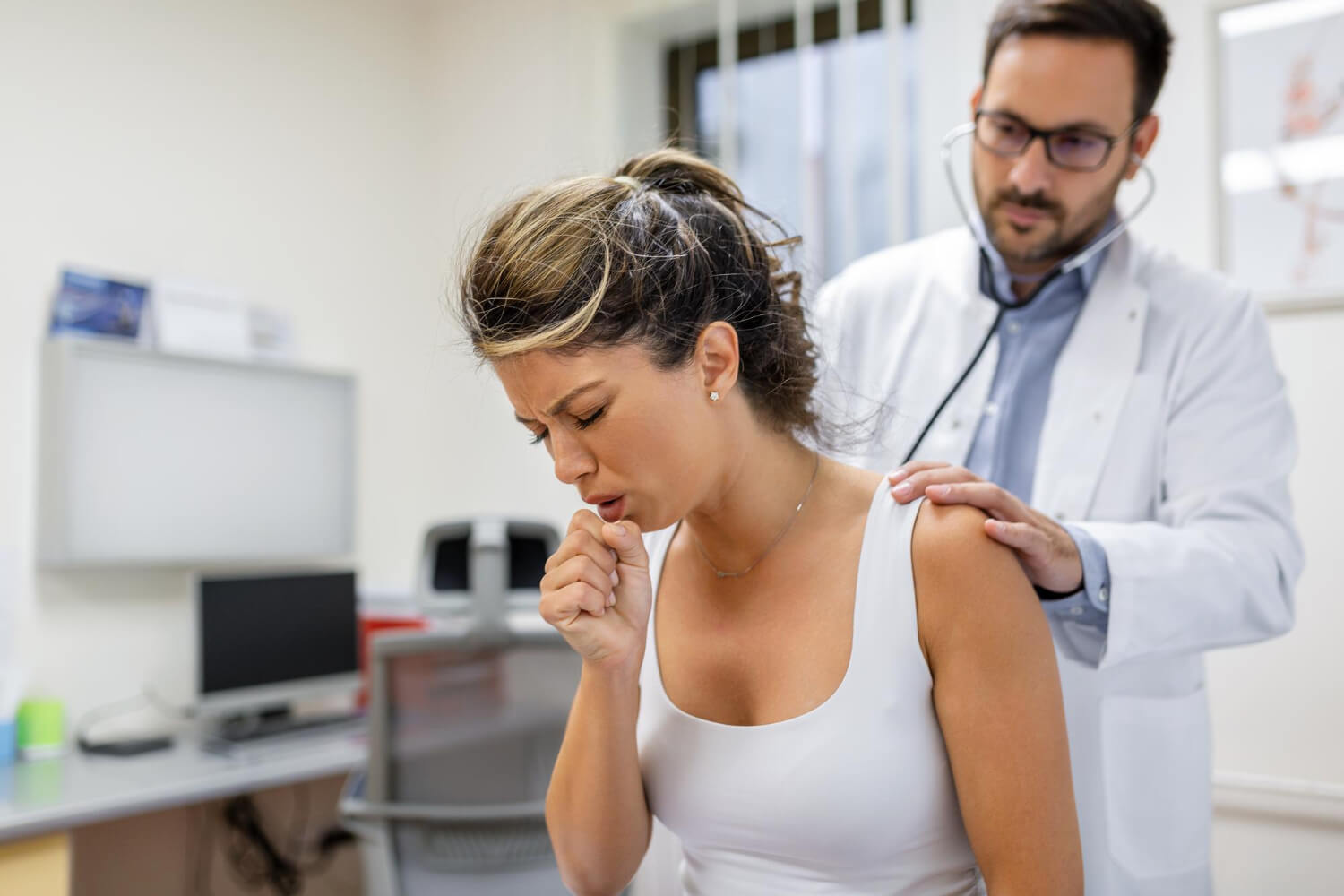 Asthma is a condition where a person's airways become narrow and swell up. This may even cause extra mucus. Due to this, a person may experience difficulty breathing and often triggers coughing, a whistling sound (wheezing), especially when a person breathes out.
Although some people with asthma consider it a minor nuisance, there are others for whom asthma is simply a significant problem that interferes with their everyday lives and activities that may even escalate to a life-threatening asthma attack.
As of right now, asthma is nearly impossible to cure; however, there can be a certain amount of relief provided to asthmatics. This can be done by controlling the symptoms. But first, one has to understand what those symptoms are and what they are caused by.
Asthma: What is it?
Asthma, also commonly referred to as bronchial asthma, is a disease that impacts your lungs. Since it is a chronic condition, the disease does not go away on its own and needs ongoing medical management.
Furthermore, many people do not know there are types of asthma, and each causes a severity of symptoms. In fact, healthcare providers have identified asthma as:
Intermittent: This type of asthma comes and goes according to external factors. A person with intermittent asthma may feel normal in between asthma flares.
Persistent: As the name suggests, persistent asthma indicates that the symptoms remain constant. However, whether the symptoms are mild, moderate or severe can vary significantly.
Adult-onset: Asthma can develop at any point in a person's life. Adult-onset refers to the type of asthma that develops after the age of 18.
Paediatric: This type of asthma is also known as childhood asthma and often begins before the age of 5. However, it is crucial to note that children may be able to outgrow asthma.
In addition to this, the types of asthma are:
Exercise-induced asthma: Asthma is triggered through activities that resemble exercise.
Occupational asthma: Asthma that occurs only when the person is around irritating substances.
Asthma-COPD overlap syndrome (ACOS): This type of asthma happens when a person already has asthma as well as chronic obstructive pulmonary disease (COPD). Both of these diseases are responsible for causing difficulty in breathing.
Also, another thing about asthma is that almost anyone can develop a chronic disease at any age. So although people with allergies or people who are exposed to tobacco smoke are much more likely to develop asthma, it does not exclude those who only experience secondhand (exposure to someone else who is smoking) smoke or even thirdhand smoke (exposure to clothing or surfaces in places where someone has previously smoked).
What are the Symptoms of Asthma?
You may have noticed that usually, it is very easy to spot a person who is having an asthma attack. This is because most of the symptoms are quite obvious. These signs and symptoms resemble the symptoms of several respiratory infections:
Aggressive coughing, particularly at night, while laughing, or during exercise
Tightness in the chest
Shortness of breath
Difficulty in talking continuously
Anxiousness or hysteria
Exhaustion
Chest pain
Quick breathing
Recurring infections
Difficulty sleeping
What are the Causes of Asthma?
Keep in mind that researchers have not yet found enough evidence to explain why certain people have asthma while others do not. However, there are a few factors that indicate the possibility of a higher risk:
Allergies: If you have allergies, it can raise the risk of developing asthma.
Environmental factors: People often develop asthma after exposure to things that irritate their airways. These substances include allergens, toxins, fumes and second- or thirdhand smoke.
Genetics: If your family has a history of asthma or even allergic diseases, you certainly have a higher risk of developing the disease.
Respiratory infections: Certain respiratory infections like respiratory syncytial virus (RSV) can damage children's developing lungs and cause asthma.
What are the Triggers of an Asthma Attack?
Knowing your triggers can make it easier for a person to avoid or prevent asthma attacks. Although for some people, a trigger can warrant an asthma attack right away, for other people, an asthma attack may occur hours or days later. Some common triggers are:
Air pollution
Dust mites
Exercise
Mould
Pests
Domesticated animals
Smoke
Intense smells
What are the Treatment Options for Asthma?
As mentioned above, there are specific ways to control asthma symptoms, and the primary way of controlling asthma is by treating the symptoms. Now, in most cases, patients have several options that can help manage their asthma. They may be:
Bronchodilators: These medicines tend to relax the muscles around the airways. These relaxed muscles allow the airways to perform their basic function: to move air. Additionally, they also enable mucus to move through the airways with ease. These medicines also provide relief for symptoms.
Anti-inflammatory Medicines: Anti-inflammatory medicines control symptoms by reducing swelling and mucus production in the airways. Also, it becomes easier for the air to enter and exit the lungs.
Biological Therapies for asthma: Such therapies are enforced when asthma becomes severe, and symptoms persist despite proper inhaler therapy.
What can I do to Prevent Asthma Attacks?
Get immunisation for influenza and pneumonia.
Determine and evade asthma triggers.
Learn to monitor your breathing. You may begin to recognise warning signs of an upcoming asthma attack. These warning signs may include slight coughing, wheezing or even shortness of breath.